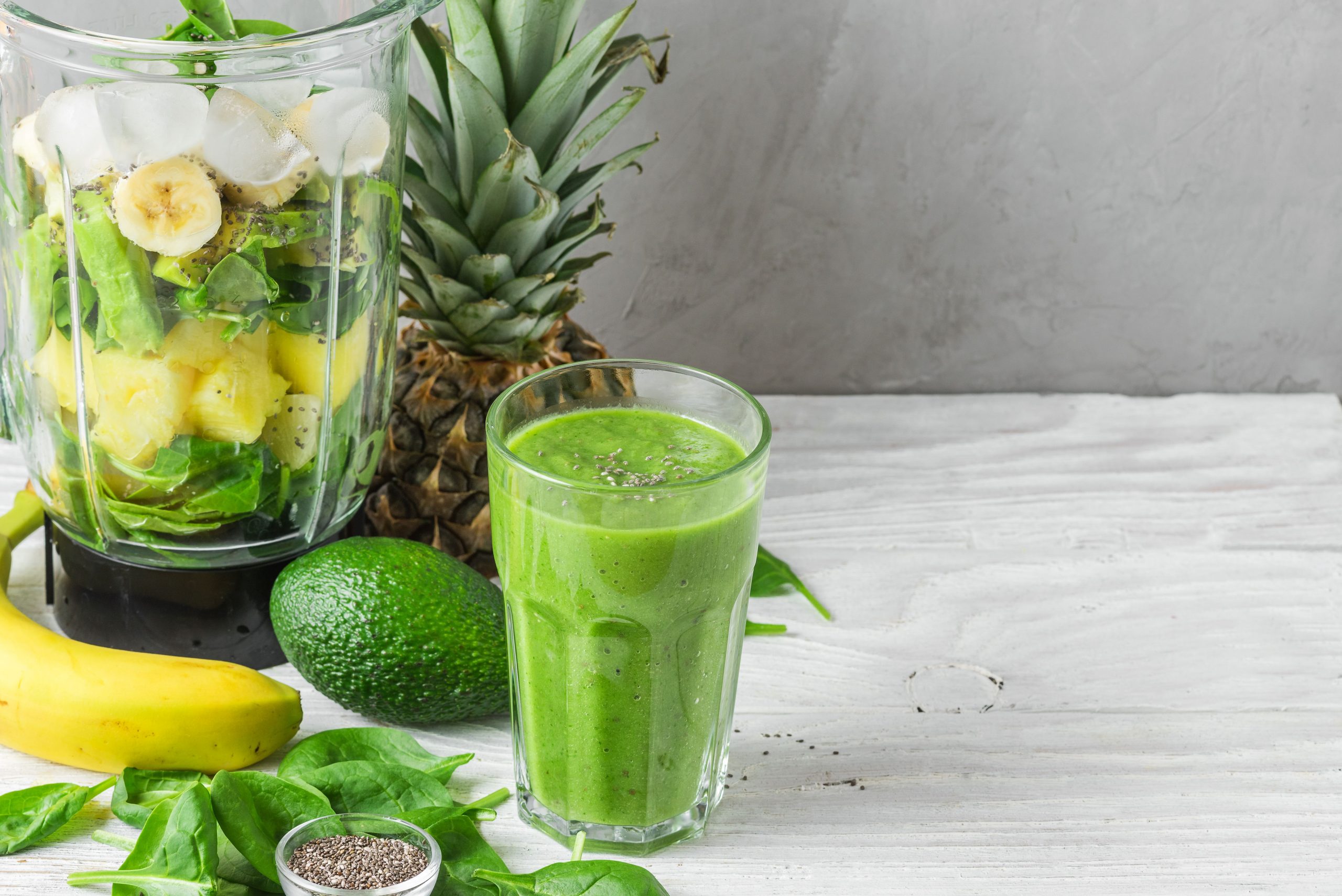 Green Detox program is an effective detox program for anyone who would like to take care of their health by cleansing and alkalizing their body. During Green Detox program, you will consume dark leafy greens such as spinach, chard and celery along with alkalizing plants such as lemon, ginger and cucumber throughout the day.
Consuming juices of dark leafy greens rich in chlorophyll will help increase the oxygen content of your blood and alkalize your body in such short time. As chewing activity is eliminated in this program, your digestive can be completely rested. Since your body will not be burdened with digestion, it will use its energy to repair, renew and heal.
Green (Liquid) Detox can be done between 4-7 days. Green Detox can also be preferred as a pre-detox or post-detox, before or after Master Cleanse Program. This program is especially recommended for those who do not want to experience colon cleansing.
PROGRAM SCHEDULE
08:00 Immune Boost
08:15 Yoga – Meditation
09:30 Program Information
09:30 Alkalize + Wheatgrass Juice + Kelp&Nettle
11:00 1 Glass of pH 10 Alkaline Water and Detox Soup
12:30 Green Detox Salad
14:00 1 Glass of pH 10 Alkaline Water and Detox Soup
14:00 Afternoon Yoga
15:30 Alkalize + Wheatgrass Juice + Kelp&Nettle
17:00 1 Glass of pH 10 Alkaline Water and Detox Soup
17:00 Movie Screening
18:30 Green Detox Salad
WHAT IS INCLUDED
Accommodation
Detox / Healthy Nutrition Program
Yoga / Meditation
Doctor Consultation
Body Composition Analysis
Nutrition and Diet Counseling
Nutrition and Diet Workshops
SPA, Fitness & Swimming Pool
Biophoton Therapy
Turbosonic Vibration Therapy
Infrared Sauna
Daily Steam Room Use
Daily Oxygen Therapy
Daily Colon Cleansing
*The Program Schedule and the Included Services may change slightly based on your center preference and seasonality.
Benefits of Green Detox Program
Most of the time it is difficult to get the recommended daily servings of nutrition from vegetables and fruits. Green detox juices provide that extra nutrition which is lacking in your daily diet. Because juices don't contain fiber, they don't have the same digestion needs as regular food. Nutrients are easily absorbed by the body. Green juices don't burden the body with digestion needs and give the body the chance to eliminate toxins and detoxify.
Helps with quick weight loss
Green juice detox can help you to lose weight and reduce belly fat together with exercise and detox. Incorporating green juice to your daily diet during this program is very beneficial for a long- term weight loss.
Cleanses the Liver
Harmful substances in the liver can cause complications and affect your optimal health. Juicing is indeed a great liver purifier. It detoxifies your liver by eliminating harmful toxins and bacterias from your body.
Improves nutrient absorption
While liquid detox prepared with greens provides extra nutrition, it also supports your body to absorb them. As juices don't contain fiber, you will not have the same digestion needs as regular food.
Lowers the sugar levels
Green detox juice can help to reverse insulin resistance, reduce blood sugar levels and the risk of developing type 2 diabetes. Once the insulin resistance decreases, glucose levels regain the right balance and control.
Supports your gut flora
Improved nutrient absorption also supports the growth of the beneficial bacteria in the gut flora. During the detoxification, harmful bacterias get eliminated and your immune system improves due to the increase in healthy bacterias.
Improves skin glow
During the green juice detox, you do not only detoxify your liver and blood, but also your skin. Clogged pores open during detoxification and the rejuvenating effect of green juice helps you to have shinier skin.
Lowers Cholesterol
Causes of high cholesterol can be factors like unhealthy lifestyle choices, weight and smoking. You can improve your cardiovascular health and reduce cardiovascular risks as green juices help to lower your cholesterol.
Improves mental clarity
Green juice with chlorophyll does not only give you higher energy but also helps the optimisation of your brain function. Your memory gets stronger and concentration gets higher with the absorption of fundamental vitamins and minerals.
Reservation Inquiry
If you would like to make an inquiry, please fill the reservation form. Once you submit the form, we will get in touch with you and inform you about our programs.
You can address your additional questions in the note box. Our reservation team will assist you to pick the right program.