Holistic Wellbeing and Mindfulness
Online Studio for Body & Mind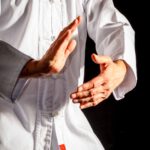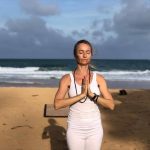 Enjoy with Kwang-Jin Korean Tea meditation and Movement Meditation – Arts of Taiji.
With Renata Yin & Menapause yoga, pranayama sessions and spine theraphy.
Mindfulness is cool – a live online program for kids by Silvia. Pilates by Elisabeth, Feldenkrais® by Amalia. Kundalini, Hatha, Vinyasa yoga with highly educated and experienced trainers.
Beautiful experiences that remain : 

"I visited The LifeCo Akra Antalya and Phuket. In Antalya I joined a master detox program, lost excess weight and dropped most of my medication for high blood sugar, high blood pressure and reduced my alcohol consumption. I also tried Phuket and was amazed by how beautiful and peaceful it is over there. You won't be ...

Michael (U.K.)

"Lovely location, clean rooms, great spa facilities, delicious raw vegan food & welcoming professional stuff! It might be a little too far away from the airport, however a good transfer can be arranged by request. A must visit Detox Center!"

Denisa Romania

I discovered Kundalini Yoga for me. Kundalini gives me energy and clarity. I love being able to join the classes online wherever I am.

Andrea, Vienna

Morning meditations with Tenzin. What a wonderful start to a new day. Flexible and easy participation through online studio. I am looking forward to enjoy the morning  peace soon with this meditation in my garden. I can only recommend.

Zsuzsi, Germany