Language: German/English
Time: Fridays – 60 Min. – at 7 pm Vienna / 9 pm Istanbul
If you register and can not join the class you will receive a link of the video for the next 24 hours.
Stay time zone independent. Videos are available under time shedule / online booking upper right "videos".
SILKE STEG
Hi. I am Silke, Yoga teacher, mum, wife, and life enthusiast. When people ask me what form of yoga I teach, I tell them: Silkeyoga.
I like to use in my classes what I've learnt through my wide variety of yoga trainings in Germany, Hungary and the USA.
Coming from Ashtanga, then Hatha yoga via Vinyasa flow and other yoga styles my classes nowadays are mainly shaped by ENERGY MEDICINE YOGA which is strongly based on the knowledge of traditional Chinese Medicine, and RESTORATIVE YOGA in which the asanas are being held by the support of props over a longer period of time.
I also love YAMUNA BODY ROLLING. The best self massage you can give your body to maintain free and pain-free movement.
Restorative Yoga is the use of props to support the body in positions of comfort and ease to facilitate relaxation and health. Facilitating relaxation helps you to manage your everyday life, can ease tension in your body and even strengthen your immune system.
For A Beautiful Experince Travel Wellbeing I will start offering a weekly 60 minute long class on Friday night to relax into the weekend. Our mind moves faster then our body therefore we need to slow down from time to time to find balance again. Join me at 7 pm on Friday to find balance and relaxation together.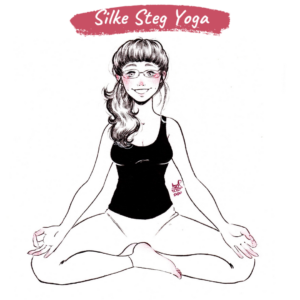 Language: English /German
To booking there are couple of  options:
A monthly subscripton for 108,- Euro, which will allow you additionally to join all the other live classes and watch the videos
or a subscription for 10 / 20 units for 150,- or 260,- Euros
You will find under the time schedule / online booking upper right hand side the option "PREISE"  find the appropriate subscription for you and send us an Email at info@ibe-travel.com
You will find under the time schedule / online booking upper right hand side the option "VIDEOS"  find the appropriate subscription for you and send us an Email at info@ibe-travel.com