BE active with Elisabeth Pulker
 From May 24th until 29th 2022
Croatia – Pasman Island
3 x Pilates, 2 x feldenkrais®,  2 x nordic hiking and breath ….
Arrival 24th of May 5 pm 2022  – Departure 29th of May at 12.00 pm 2022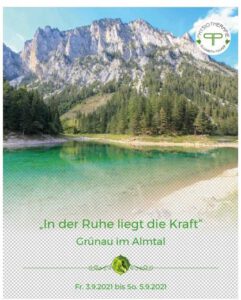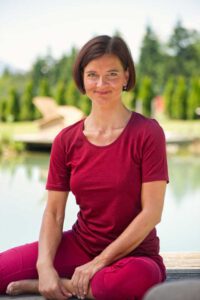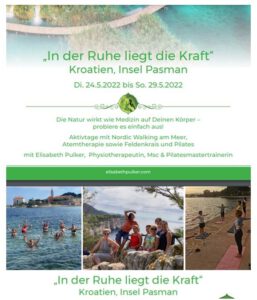 Following services are included:
5 Nights with Pilates, Feldenkrais®, breath and nordic walking, hikes, beach  …..
Price: Croatia Pasman Island for the program is € 420 per person.
Grünau im Almtal to be done.

Reservation Inquiry
If you would like to make an inquiry, please fill the reservation form. Once you submit the form, we will get in touch with you and inform you about our program.
You can address your additional questions in the note box. Our reservation team will assist you to pick the right program.