NO GMO'S, NO Parabens, NO Propylene Glycol, NO Synthetic Fragrances, NO Artificial Dyes, NO Aluminium, NO Phenoxyethanol, NO PEGS, NO Animal Derivatives, NO SLS/SLES
Fiedler's Apotheke
The First Body Serum to be Personalized by YOU
Fiedler's Apotheke is a new approach to beauty. We believe that you should have full control of a body care product that you apply on your own skin. You now can adjust the intensity, mood and scent of a unique blend that best fits your needs.  You are unique and pure. So are Fiedler's Apotheke oils.
So let's blend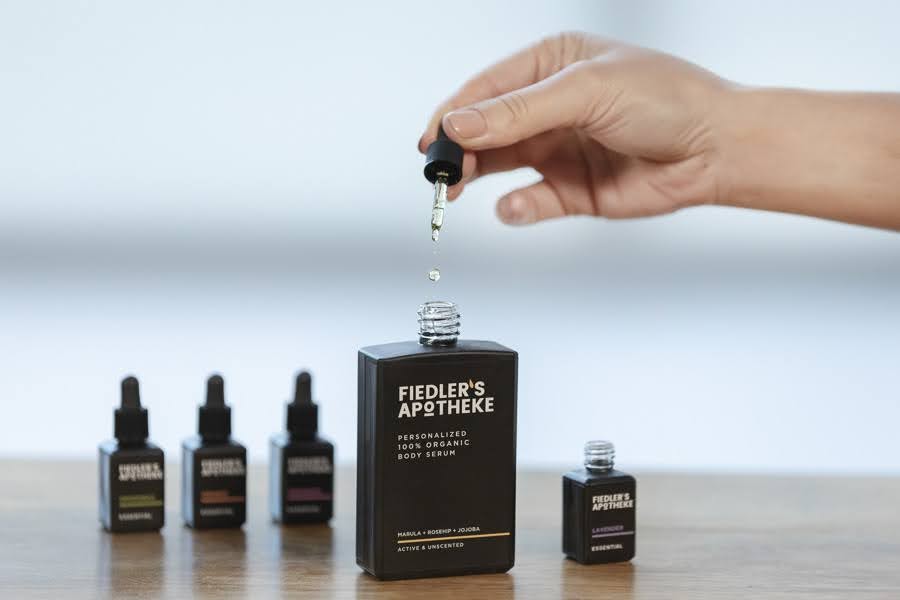 MINIMUM INGREDIENTS – MULTIPLE RESULTS
Small Batch Hand Crafted in Barcelona
"A LONG LIST OF INGREDIENTS DOESN'T NECESSARILY MAKE A PRODUCT BETTER"  
We use simple and organic ingredients to make uncomplicated products that are immediately recognized by your skin. In order to ensure a non-toxic product our labels indicate the exact content of each bottle.
Nothing more, nothing less.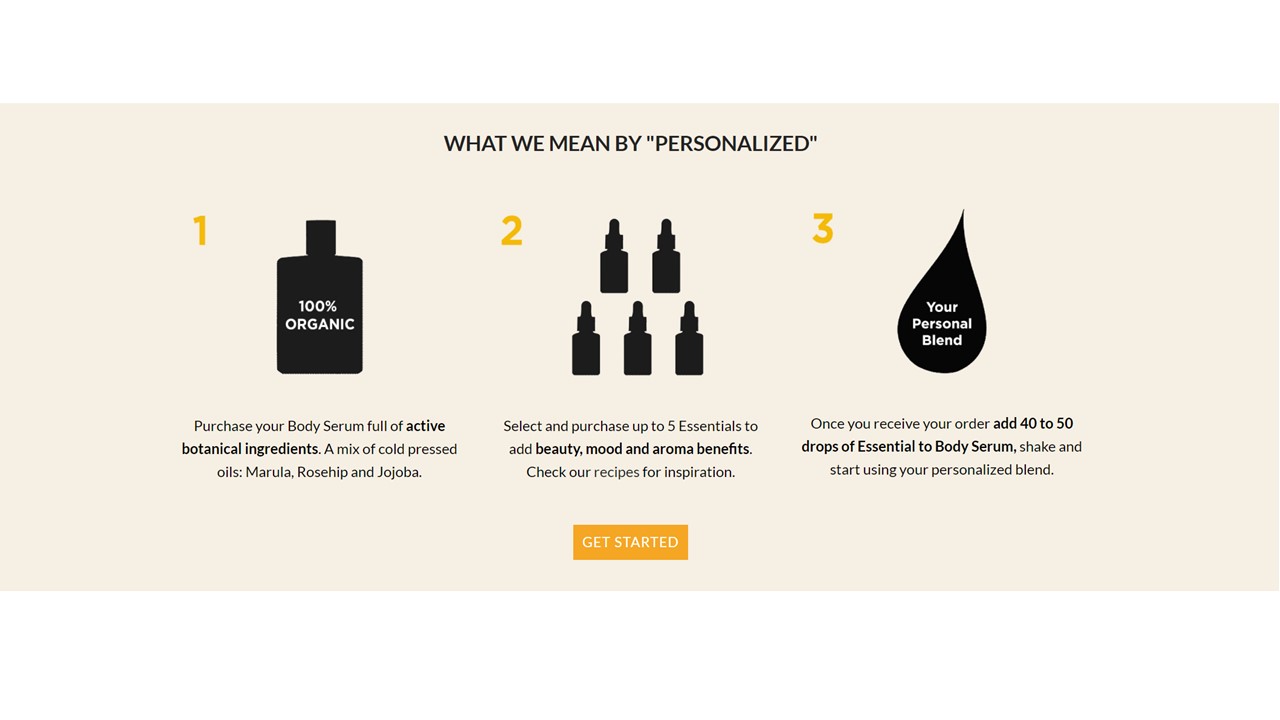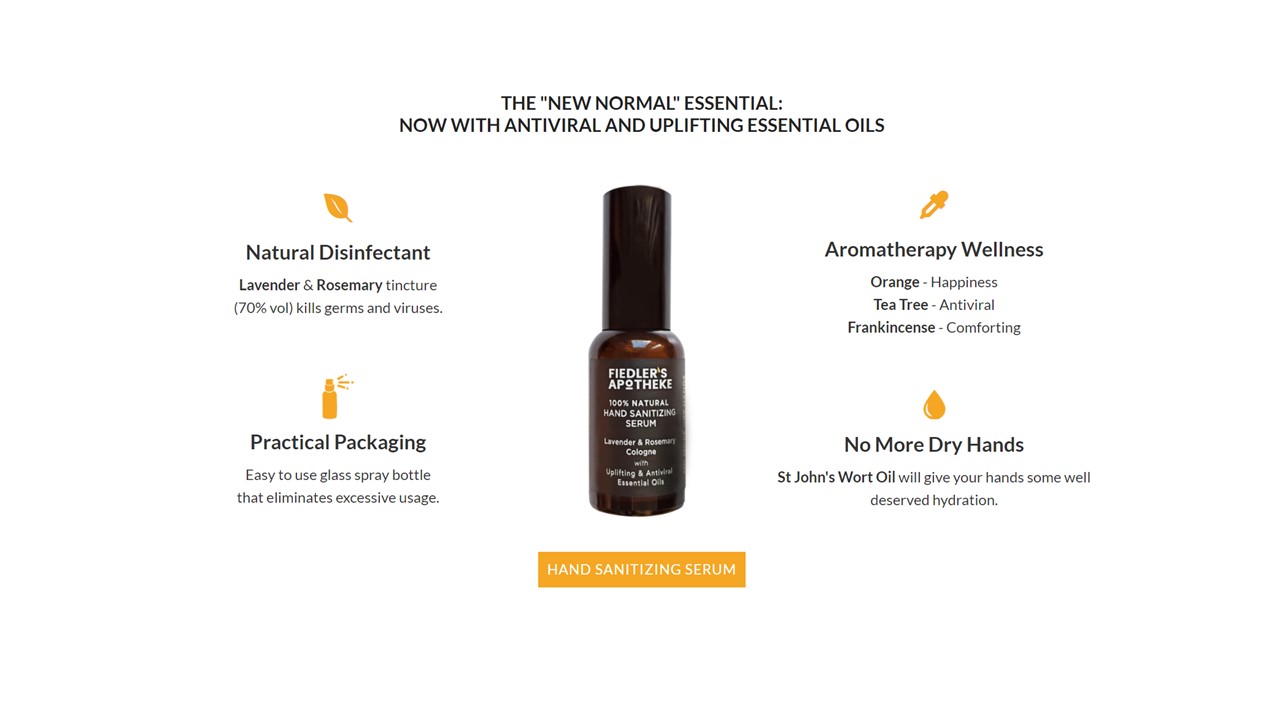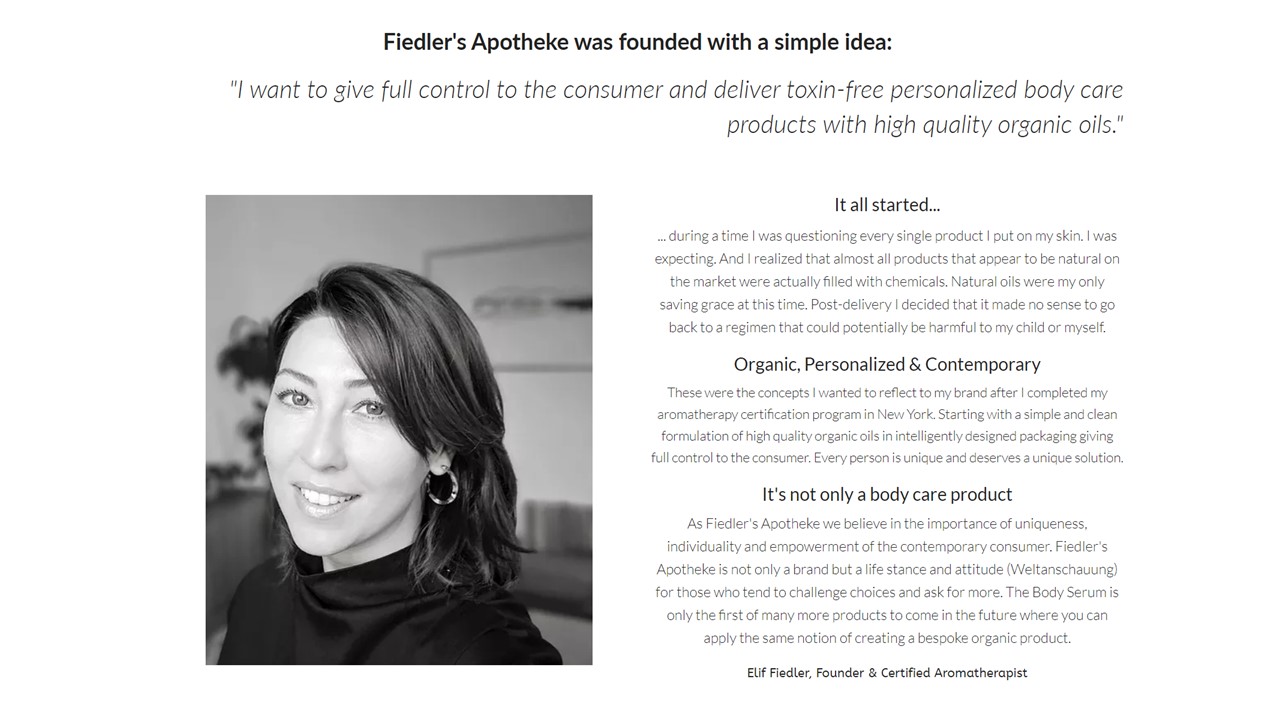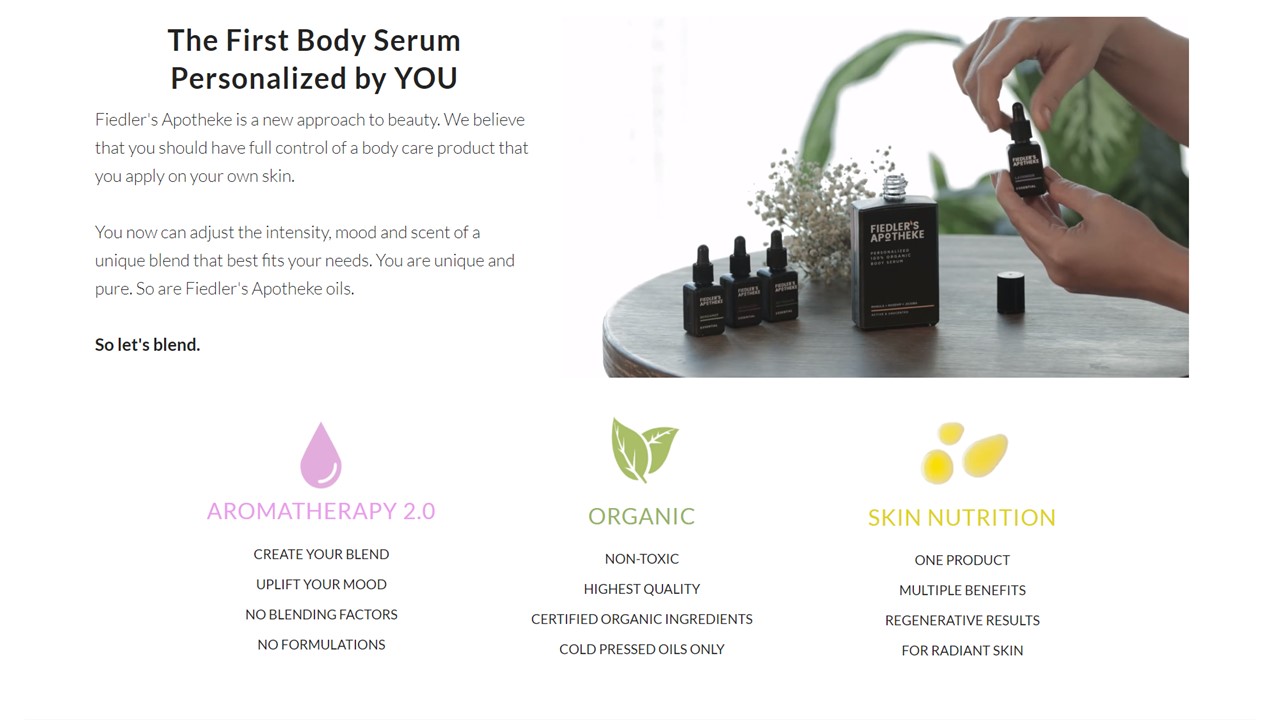 "Fiedler´s Apotheke Hand Sanitizer passes our test. This sanitizer perfectly combines disinfection and skin care with its organic and aromatherapeutic formula. And it smells like heaven"
Vogue